Background:  CPBH hears regularly from homeowners in different parts of Canada who are facing serious construction defects, including Code violations. This includes all types of homes, including single detached, semi-detached or row as well as condos. Often, they did not hire a home inspector before they were faced with serious issues, like freezing in the winter due to HVAC issues and mould from water penetration. Home inspections are commonly part of the process in resale homes and should be included in condo purchases, new and resale as well. You will find many related examples of construction defects in the Media section of this web site. Some of these situations may have been prevented if a qualified home inspector had been hired during the three key phases discussed below.
Inspections during three key phases:
Inspection during construction
Municipalities are responsible for inspecting at various stages during construction. The cost of these inspections is covered in the building permit. They are focused on whether the home meets the Building Code. While some municipalities do a good job, unfortunately, far too often and for numerous reasons, the municipality does not do an adequate job. Some cite a shortage of qualified home inspectors. In these cases, homes may be delivered to the owners with Code violations.
As such, CPBH suggests that homeowners negotiate with the builder a clause in their agreement of purchase to allow the homeowner to hire his/her own qualified private home inspector to inspect at the key stages during construction. You will need to work with your lawyer to ensure that the clause is appropriate. Some builders will not allow such a clause, and if this is the case with your builder, we suggest that homeowners should reconsider whether to proceed with this builder.
Another way to find out about building code violations before taking possession of your house is to ask the municipality for a copy of the Occupancy Permit. This permit may be one of two types which have various names depending on the municipality. The first is a partial and may simply be called an Occupancy Permit. If there are deficiencies discovered through municipal inspections that the builder must address, they should be reflected in this permit. A final Occupancy Permit is the other type and this one confirms that the dwelling is free of or has had deficiencies addressed.
You may wish to involve your lawyer in obtaining copies of these permits if you have difficulty, as the permits may be provided to the builder, not the buyer. Obtaining this information prior to closing, while you still have the funds in your account, may help you and your lawyer get things resolved.
Homeowners have told us that moving into a dwelling that does not have a full Occupancy Permit has caused serious problems. An insurance company may not honour your house insurance since the lack of a full occupancy permit is a sign to them that you should not be living there. Also, keep in mind that once the sale closes and the price of the house is paid, the owner's leverage for getting anything done by the builder plummets. In some cases, the municipality may issue an Order of Compliance to ensure the work gets completed.
Pre-Delivery Inspection (PDI)
Before taking possession of the home, there is a PDI during which the homeowner has the opportunity to inspect the home. The builder frequently performs the PDI with the buyer. This is a conflict of interest given that there is no benefit to the builder in revealing deficiencies
CPBH suggests that homeowners hire their own qualified inspector to accompany them in this inspection.  While the drywall will be up at this point, a qualified inspector's trained eye will usually spot issues that are not apparent to the untrained homeowner.  If there are serious issues noted during the PDI, i.e., Code violations, CPBH suggests that these issues be resolved before taking possession. This may delay the closing by a week or two, but it may be well worth the delay, particularly considering that Code violations impact the health and safety of the occupants.
Post-Delivery Inspections
Your new home warranty will have time limitations for which certain components of the home are covered, for instance, 1-year, 2-year, 5-year, etc. CPBH suggests retaining the service of a qualified home inspector before each of these deadlines to inspect the home. Things can change as the home ages, and an inspector can determine if any new issues have emerged, e.g., over the cold winter. It's important to get your inspector's report in to the warranty company in time to meet the deadline.
Claims to warranty providers, or municipality, or the Courts
Often, once construction defects have been discovered by the homeowner, the homeowner needs to substantiate their claim to the warranty provider, or the municipality or the Courts. This usually involves retaining the services of a qualified home inspector to inspect and prepare a report in order to substantiate the claim.

Condo Inspections
The steps concerning inspections and purchasing a newly built condo are largely the same as for other types of homes. Key among them is that a qualified inspector can increase the likelihood of any problems being identified during the PDI. Take one with you! In terms of condo resales, including an inspection as part of the conditions in an agreement of purchase and sale is an important protection for the buyer. If significant problems are discovered, the inspection can be the basis for negotiating the price, or walking away from the purchase altogether if the deficiencies are unacceptable to the buyer – in the same way as is possible with a freehold home.
Many buyers dismiss the need for an inspection of a condo since the condo association is responsible for the major systems in the building such as heat, electrical and plumbing. However, a thorough inspection of all the elements within the condo being purchased is protection for the buyer. Inadequate plumbing, for example, could result in a leak that costs the condo owner thousands of dollars in repairs to common areas and other condos.
Other common problems found in condo inspections include inadequate insulation, broken window seals and poor window installation causing drafts, as well as electrical and plumbing problems. The status of any equipment within the condo such as heat and air conditioning units are also assessed, providing a valuable heads-up for buyers.
The use of thermal imaging tools in inspections has become more commonplace over the years as the cost has decreased. Thermal imaging can identify problems with wiring, water leaks behind walls and poorly insulated window sills. Imaging does not identify mould, but the presence of moisture makes mould possible. This is important information for a buyer.
Examples of mould discovered after a condo buyer takes possession are known to CPBH. It has caused illness, costs and difficult negotiations over who is responsible for it. While thermal inspections do not identify mould, trained inspectors know the signs. As well, trained inspectors for mould use air quality pumps to detect all types of mould if needed. This service comes at an additional cost but may be worthwhile depending on the situation.
Costs vary for condo inspections across the country. Do your homework. As the saying goes, an ounce of prevention is worth a pound of cure.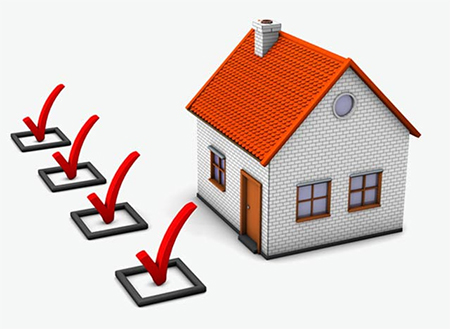 Canadian Home Inspection Industry Still in Turmoil:  Consumers Beware!
Unfortunately for consumers, the Canadian home inspection industry continues to be largely unregulated.  CPBH hears regularly from consumers wondering about who is qualified to inspect their home. CPBH also hears from consumers who have had a negative experience with a home inspector.
Often, a buyer will ask their realtor for referrals to home inspectors instead of looking for one for themselves. A realtor can make a number of referrals from which the buyer can choose. Responsibility for that choice rests with the buyer. A realtor may recommend a particular inspector, but if this happens, the buyer has to wonder why. Could there be a reason for promoting that particular inspector, such as to facilitate the sale? Choosing an inspector carefully is in the buyer's best interests and should be undertaken with care.
Given the ongoing problems in the new home construction industry, we suggest that all homes, whether resale or newly built, be inspected by a qualified private home as noted in the previous section.  This will take time and research before hiring a home inspector. There are a number of different home inspector associations and they each have their own credentials with different protocols. The following section offers some tips to help sort through this maze.
Some tips BEFORE you hire a home inspector:
Inquire about how many years of experience the home inspector you are considering has, any qualifications the inspector may have that are related to the knowledge needed for home inspections and approximately how many inspections he/she has performed over those years.
If you want an inspector to inspect during key stages during construction, inquire about whether he/she has ever done this before, and whether he/she has any special training/credentials to do this.
Inquire about whether the inspector is able to identify any building code violations in his/her report. The clear identification of any building code violations in the inspector's report is important to many consumers, e.g., for submission to their municipality, for submission to the warranty provider, and/or for court purposes if there is litigation.
If the inspector is not able to cite code violations in his/her report, consider doing additional research until you find one who is. For example, engineers are able to cite code violations.
If you retain the services of an inspector who is not able to cite code violations, recognize this at the outset.
Inquire about whether the inspector has previously testified in court, and if so, if he/she helped to win the case.  Experience is usually a big advantage in the event that litigation is needed.
Obtain a copy of the inspector's contract well in advance of the home inspection, and review it carefully before you sign it.

In reviewing the inspector's contract, determine if there is any limit on the home inspector's liability. For example, some home inspectors have a clause in their inspection contract limiting their liability to the value of the fees paid by the homeowner for the home inspection.  If there is such a limitation clause and the home inspector misses something of significance, the inspector's liability is limited to the home inspection fee, which may be in the neighbourhood of $500. Note that there is case law where the Courts have found the inspector liable for damages in the tens of thousands of dollars for negligence.
In reviewing the contract, determine whether the inspector offers inspector-client privilege.  Sometimes inspectors will share their information with third parties. The inspection and its related report should be treated with confidentiality and privacy.
Inquire about what insurance the inspector carries, e.g., often inspectors will carry error and omission, and general liability insurance.
Inquire about how long his/her inspection typically takes for the size of home you are considering/have purchased, e.g., two hours, four hours, eight hours?

Ask to see a sample report. Reports should be comprehensive and provide objective information relating to all components and sub-components.
Perform other due diligence, such as asking for references (and checking them out), check with the Better Business Bureau (BBB) for complaints, etc.
Compare the information you have received and narrow it down to two or three inspectors who meet the criteria that is important to you. Then compare prices.
A home inspection may run $500 to a few thousand, for instance, for those who are inspecting during various stages of construction. But remember, a home is the largest purchase most make – and while there are good builders, there are poor and marginal builders operating as well.
Can you afford not to hire a qualified inspector?